Restore emails, OneDrive documents, and SharePoint data from the Veeam M365 Self Service Restore Portal.
1. In a web browser, go to https://restoreportal.vsystems.com:4443, type in your Microsoft 365 username, and click Log In.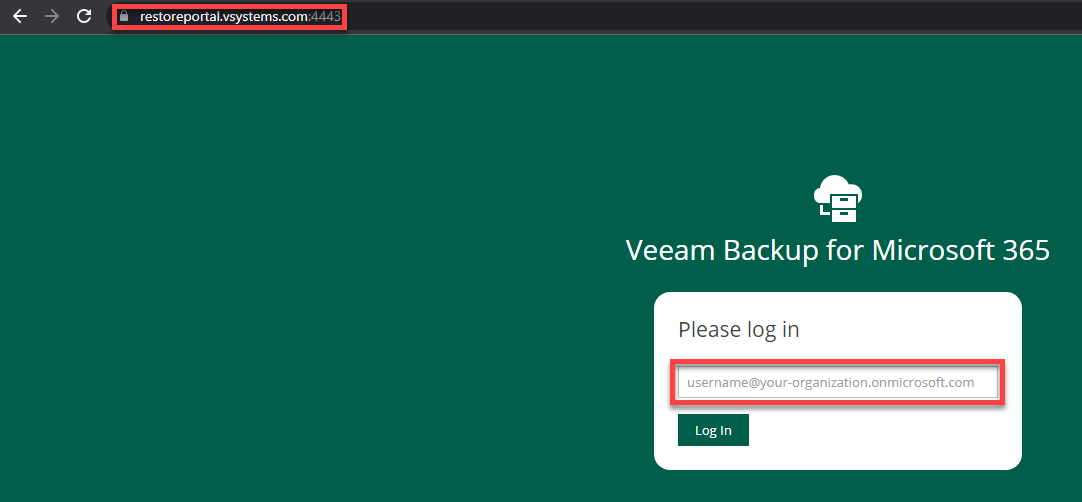 2. Click on your username in the top right corner and click Change Scope.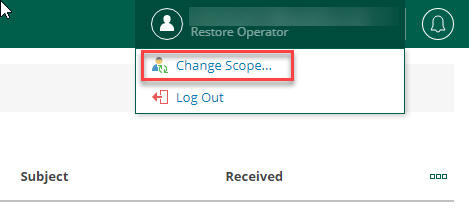 3. Select the user/OneDrive/SharePoint site to restore data from and click Change scope.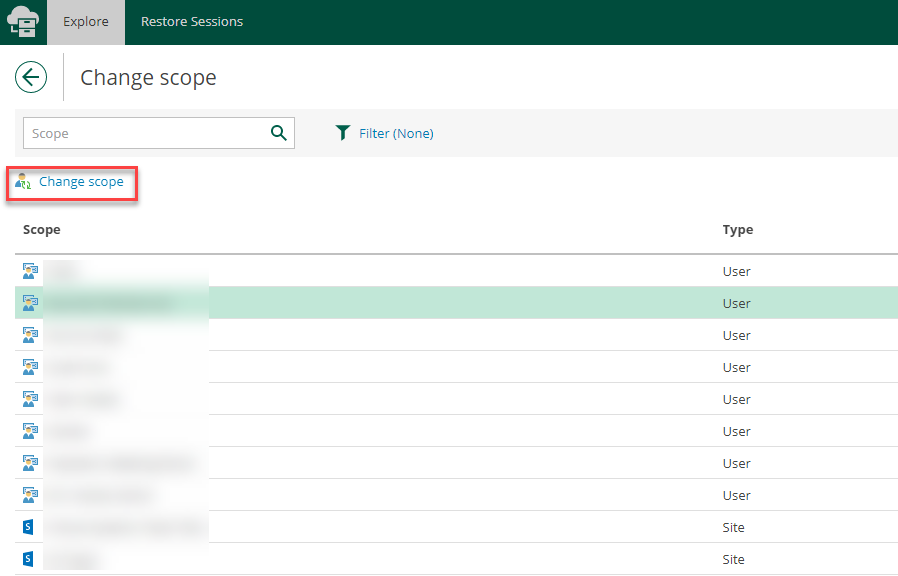 4. Expand the items in the browser on the left column to find the item you want to restore. You can also use the Search bar to search for items. Once you have found the item, check the box next to the item(s) and click Restore or Add to Restore List. The Restore List is like a shopping cart where you can find items in multiple folders to restore all at once.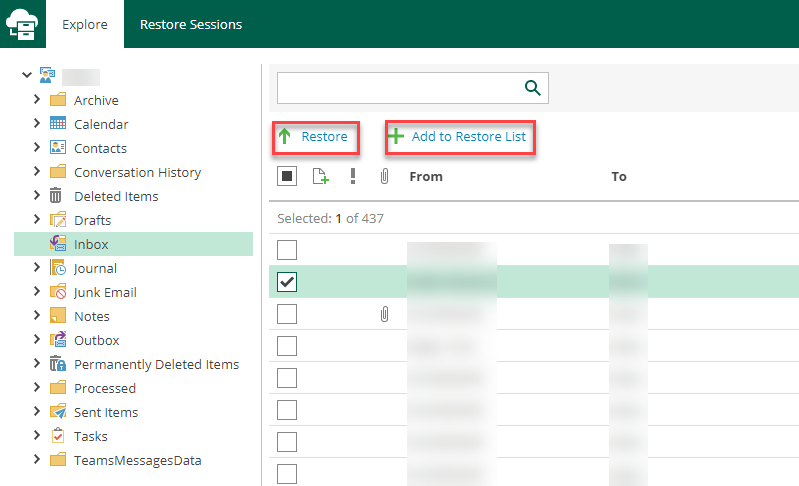 5. On the Items page, confirm all the items to restore a re shown and click Next.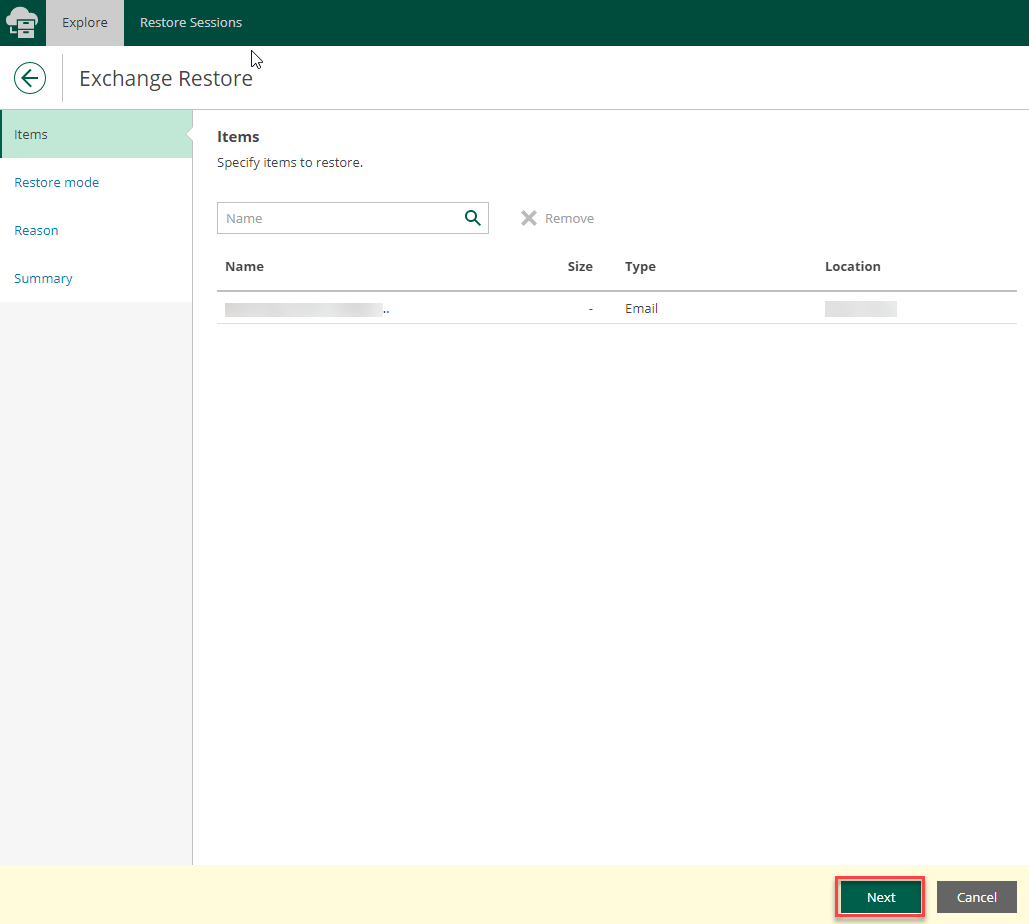 6. On the Restore mode page, you can either select Restore to the original location or Restore to a new location by entering the location in the field. The Advanced options let you choose to Restore changed items, Restore missing items, and Mark restored items as unread. Once the desired selections are made, click Next.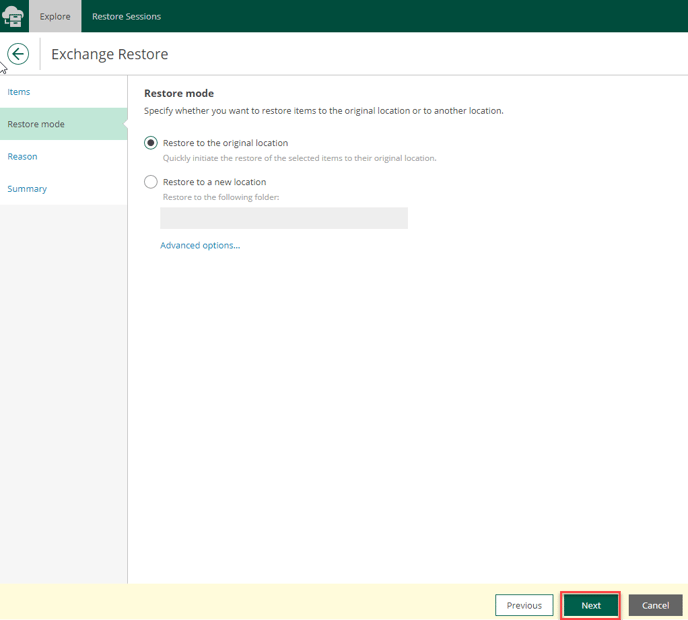 7. On the Reason page, enter the reason for the restore and click Next.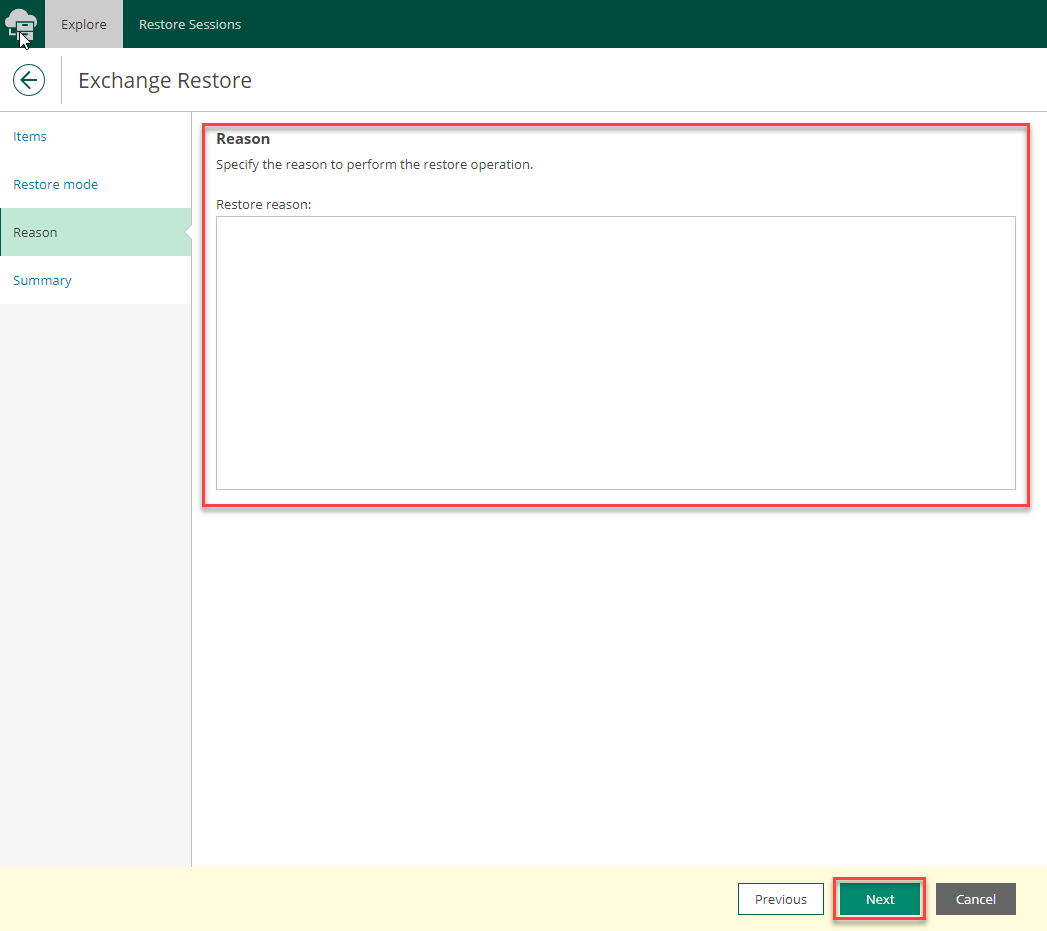 8. On the Summary page, confirm the information displayed is correct and click Finish.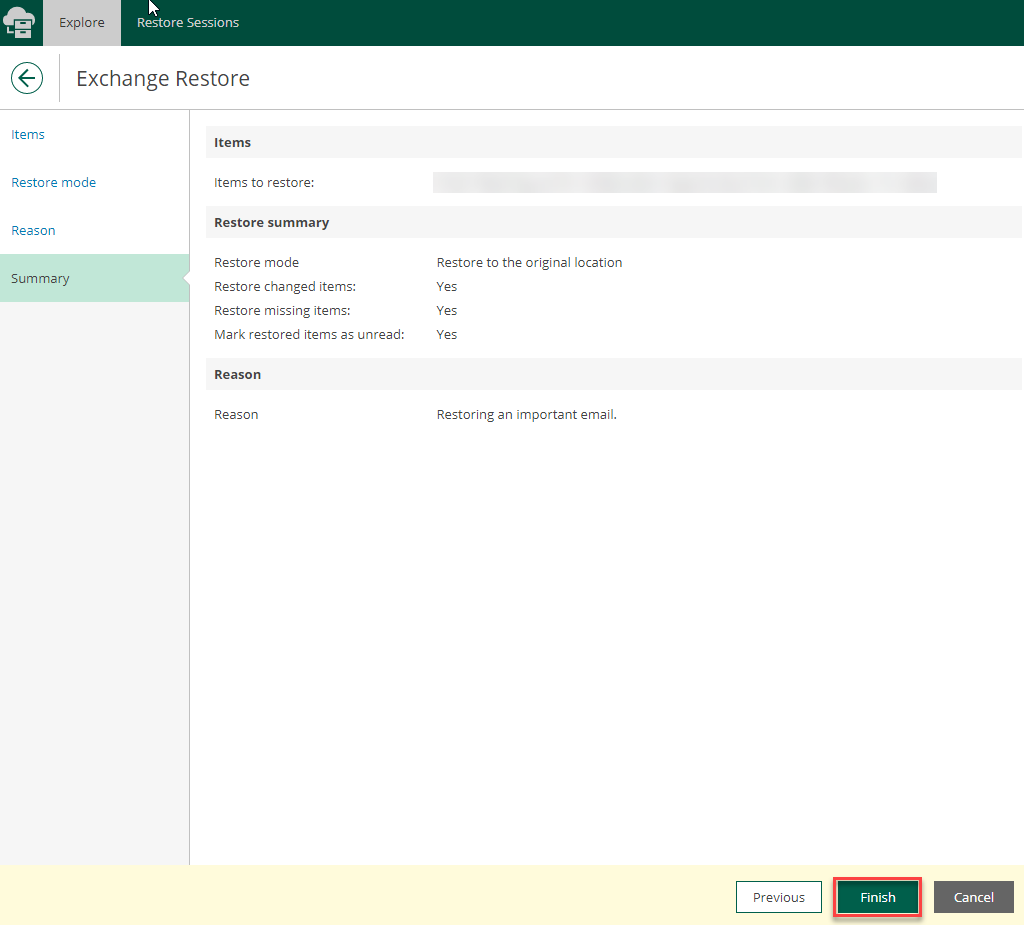 9. It will process the restore and redirect you to the Restore Sessions tab. Once the restore completes, you should see Success.